CeeCee
(aka "Sure Sweet Cruisin' Cathy")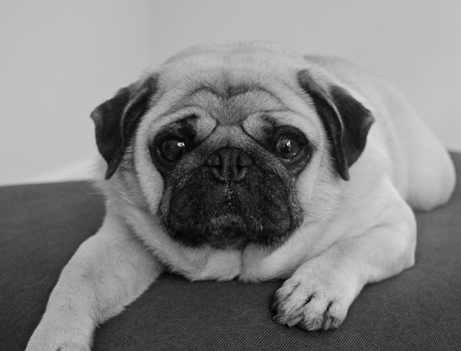 More about CeeCee coming soon!
---
To help pugs who have been victims of abuse or neglect, or who just need loving new homes, please contact Seattle Pug Rescue, PugHearts (pug rescue of Houston) or a pug-rescue group in your area. Please, never buy puppies from a pet store.